2022 Elan Ripstick: All Terrain Meets User Friendly Design
The Ripstick series has been a shop favorite since their introduction a few years ago. They provide a lightweight construction that supplies the skier with float and stability. This is your new favorite freeride option. 
Ripstick 88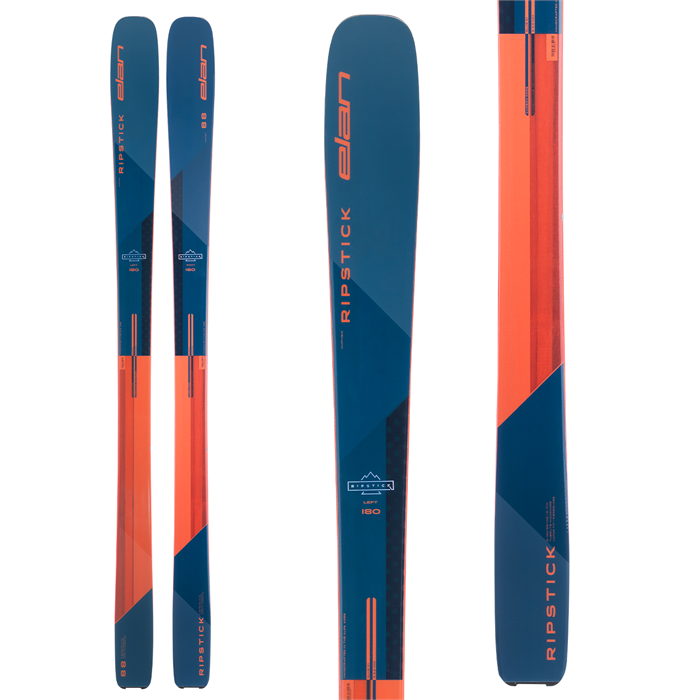 Prefer to live life on the groomed? The Elan Ripstick 88 Skis are a capable all-mountain option with lightning quick reflexes and enough versatility to dabble in off piste terrain when the feeling strikes. Constructed with the same Carbon Line Technology and TubeLite woodcore as the other Ripstick skis in a slimmed down package, the 88s deliver the quick edge-to-edge performance and precise turning needed to satisfy corduroy connoisseurs all season long.
Bottom Line: Narrower width for the intermediate looking for better edge control 
Ripstick 96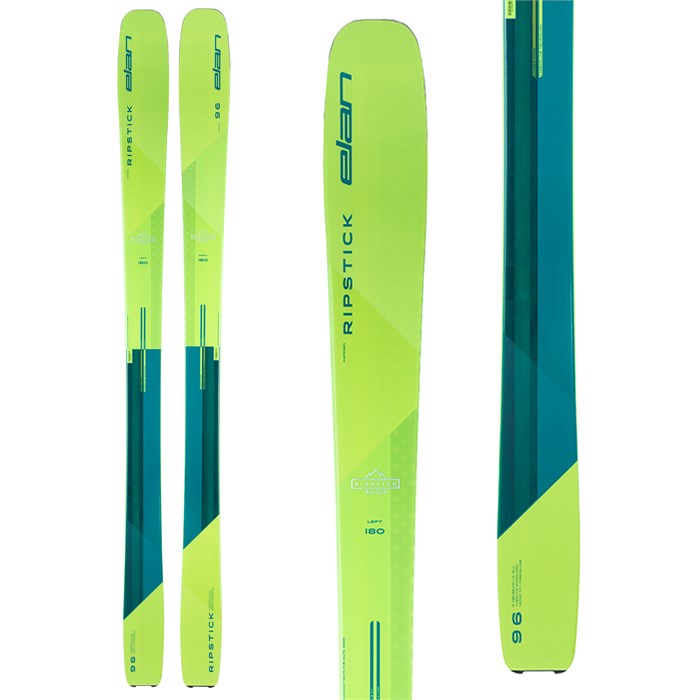 Some days call for your biggest, baddest powder skis, others scream out for a nice pair of razor sharp carvers. More often than not, though, you need something versatile, something capable of handling a variety of conditions, something like the Elan Ripstick 96 Skis. Updated for this year with strategically located Carbon Line Technology for increased power and edge-hold, they once again hit top marks for performance in the full range of resort ice, chop, chunder, and pow. Whether you're into bumps and steeps, carving or slarving, crispy cord or 8 inches of fresh; if you need one pair of skis to do it all, you need the Ripstick 96.
Bottom Line: The do-it-all option for intermediate-expert skiers. If you only have the budget for one ski.. this is your move. 
Ripstick 106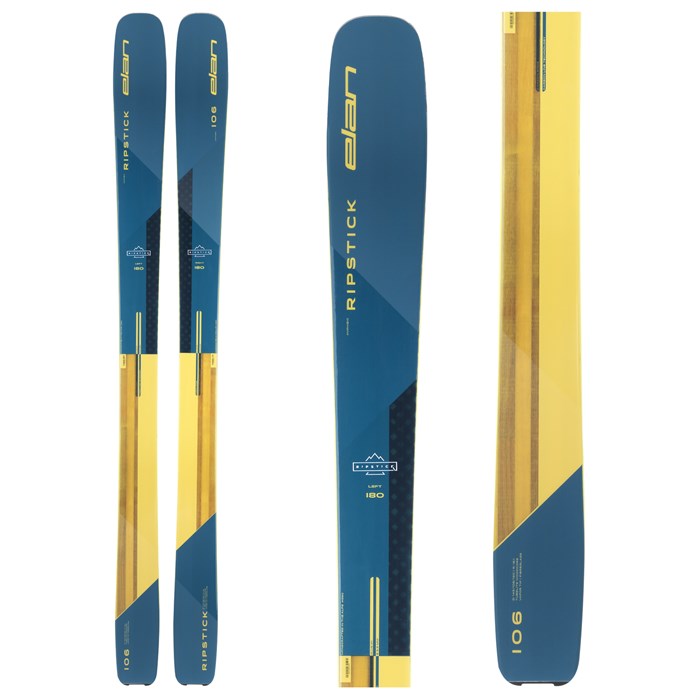 Gear decisions can be agonizing, but not this one. When you're faced with something as capable, versatile, and downright fun as the Elan Ripstick 106 Skis, it's a no-brainer. Adept at both short and long radius turns on anything from boilerplate ice to knee deep pow, these all-mountain tools aren't picky about where you take them, and with all new Carbon Line Technology for increased power through the turn, they're snappier than ever. Top it off with Elan's radical Amphibio® rocker profile, which gives you camber on your inside edges with subtle rocker on the outsides, and you'll be confidently railing turns from top to bottom. See? Easy.
Bottom Line: You wont sink and you wont wash out on windblown terrain. This is an awesome everyday ski for the west or an east coast powder ski.