Attitash Building New Summit Chairlift for Winter 2024: Auctioning Off Ski Chairs
One of the slowest chair lifts on the east coast if finally getting an upgrade. The Summit Triple built in 1986 which takes roughly 13 minutes to climb the small mountain will be replaced by a modern high speed quad lift for Winter 2023-2024 season according to an announcement made by Vail CEO Kirsten Lynch back in June of 2022.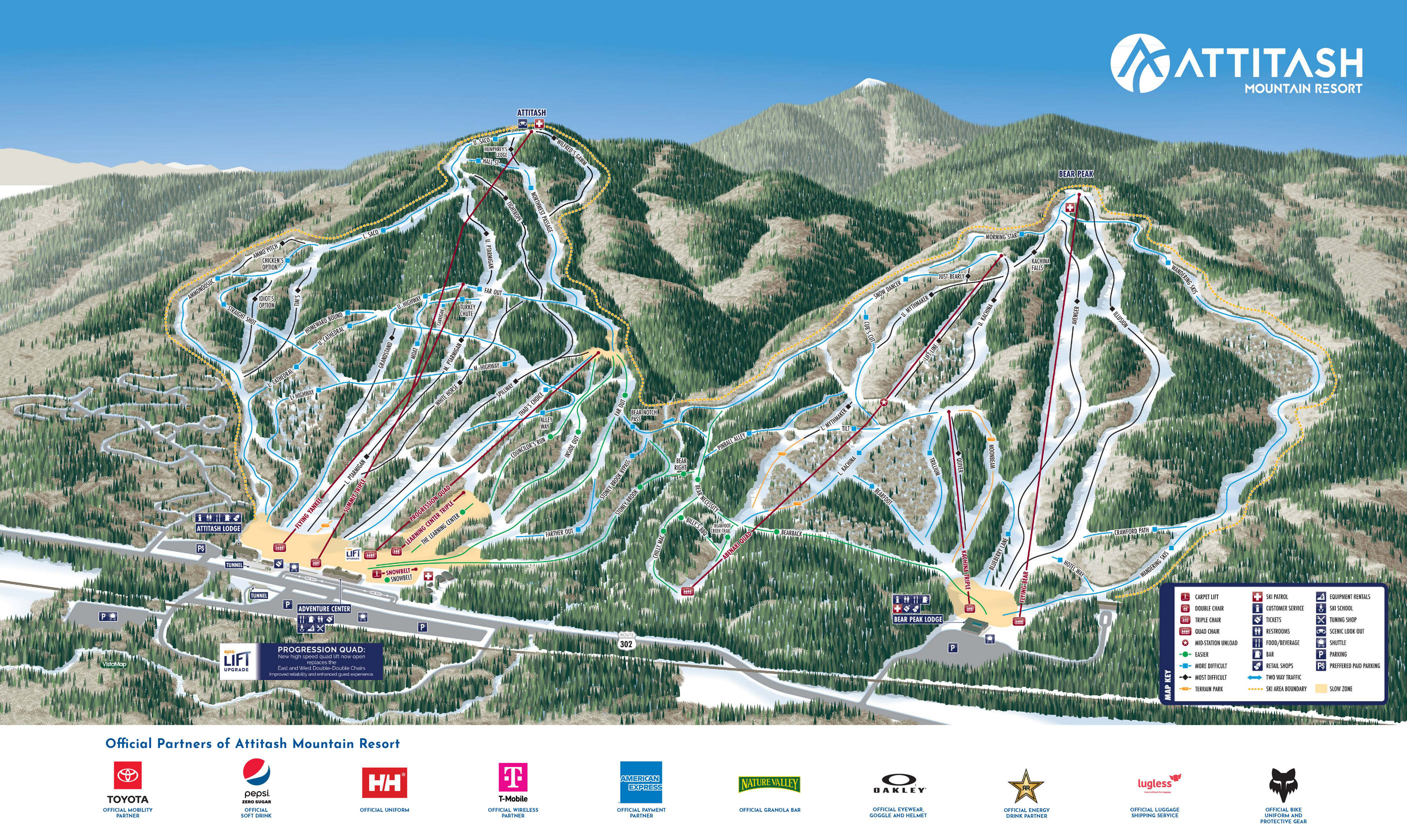 Slowest Chairlift in New England
It is hard to overstate just how slow this lift was. This lift moved at a snails pace up to the summit, causing skiers and boarders alike to freeze as they battled the wind and snow up the mountain. On days where it was snowing, the gradual pace seemed to be taunting as it sapped the warmth from you and limiting the number of laps you could get. 
In a blog The Storm Skiing Journal even went as far as calling it
"The most hated lift in New Hampshire, and possibly in America." 
It might seem like an exaggeration but the slow speed lift is always one of the first things that gets brought up when planning to go to Attitash and has caused many to seek out other mountains to avoid the lift. 
The new summit lift is going to be a big improvement for the resort and will likely change the flow and feel of the mountain. Over the past few years many skiers and riders familiar with the mountain would choose to go to the smaller Bear Peak which offered a faster 4 person quad and the ability to get more laps. The new lift also has raised concerns on whether Attitash's  snowmaking abilities will be able to keep up with the increased demand. Increasing the number of riders at the summit will ultimately lead to trails getting skied off faster and will require more attentive snowmaking and grooming. Luckily it appears that Attitash's General Manager Brandon Swartz is aware of this and said Attitash would be focusing on 
"Re-evaluating and reimagining our snowmaking plans to ensure that we can provide an amazing experience for all experience levels as we ramp up our winter season"
For all its issues the Summit Triple was however one of the greatest lifts for throwing back a couple cold drinks and chatting with friends on the way up. One of my all time favorite memories of skiing Attitash came during the winter of 2021 on that lift when my buddy Bryan and I chatted and drank some beers with a police officer on the way up. Something about sitting on a cold steel chair with wind in your face makes everything taste just a little bit better. 


Attitash Chairlift Auction
But fans of those cold steel chairs will have a chance to own a piece of history, as Attitash plans on auctioning off 145 of the chairs starting on April 2nd. The silent auction will be running from April 2nd starting at 12pm going until April 3rd at 12pm, with bids starting at $200.00. Proceeds from the auction will be going to the EpicPromise Employee Foundation a Vail funded non-profit, the Bartlett Jackson Ambulance Service, and the Bartlett Fire Department. For more information and details on the upcoming auction, click here.  
Be sure to get out and ride the Summit Triple one last time before it's gone. We'd love to here about your thoughts on the new lift and your favorite memories from the slowest lift in America