What are the Best 2023 Skis for New England Conditions?
Top East Coast Skis 2023
New England and east coast skiing has always been notoriously unpredictable. A typical day can consist of hard, iced groomers, heavy wet "powder", or tight glades. These conditions, while challenging, are what creates a unique and elite breed of skiers that hold spots on podiums around the world.
It can be difficult to recommend skis due to how much our style and preferences vary from each individual. For this reason we created categories that will suite most skiers tackling New England terrain!
This season, Atomic has announced their new Bent lineup. While many of the options are great in softer snow conditions, the 90 is the most versatile for New Englanders. The narrow waist provides easier edging on firmer conditions while offering ample float with both tip and tail rocker. With this design you get a playful feel that can still manage on days where conditions are dicey. This is also the best option in the lineup for park skiers who still want to explore the rest of the mountain effectively.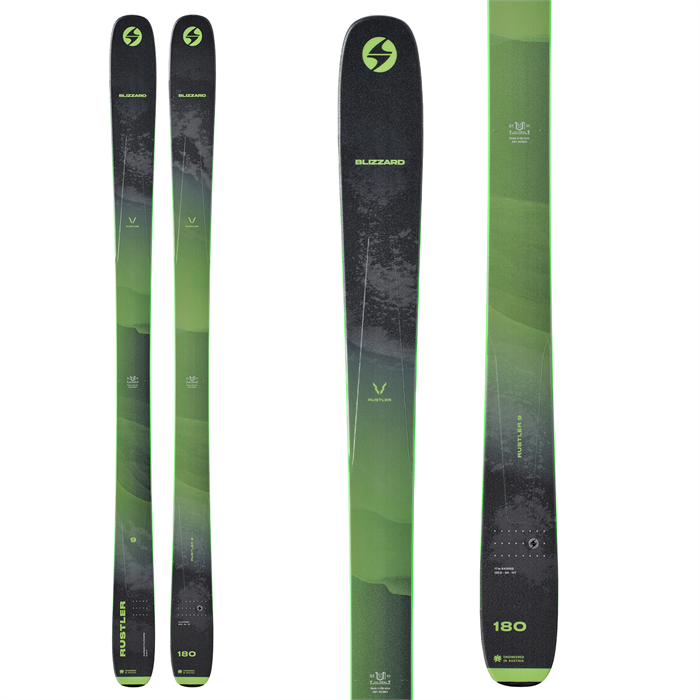 The Rustler 9 is truly a one ski quiver for those living on the East Coast. The ski has a combination of Blizzard's Carbon Flipcore Technology and Flipcore D.R.T. These innovations create a ski that is both high performing and easy to ski. A tapered sheet of metal can be found in the Rustler. Metal is giving the ski increased stability on firm and icy conditions while being able to pivot and float easily in chopped snow or powder. The intermediate to advanced skier who wants to have one ski to bring regardless of the conditions or terrain should seek out the Rustler 9 as a reliable winter companion. 
With the pedigree of Stockli, nothing short of  excellent can be expected from their products. With a slight makeover this season, the Montero AX replaces the Laser AX in Stockli's frontside category. While many dream of arcing perfect turns on impeccable corduroy, the reality is that race skis aren't always realistic for the conditions we see in New England. The trails are narrow, often crowded, and inconsistent so a frontside ski needs an added level of versatility as well. The Montero AX has incredible edge grip and makes beautiful short to medium radius turns. The beauty of this ski is the introduction of a progressive flex and slight tip and tail rocker. What this means is that you get all of the benefits of a high performing ski without the added workout. Take the Montero AX on any East Coast groomer and instantly feel the added confidence.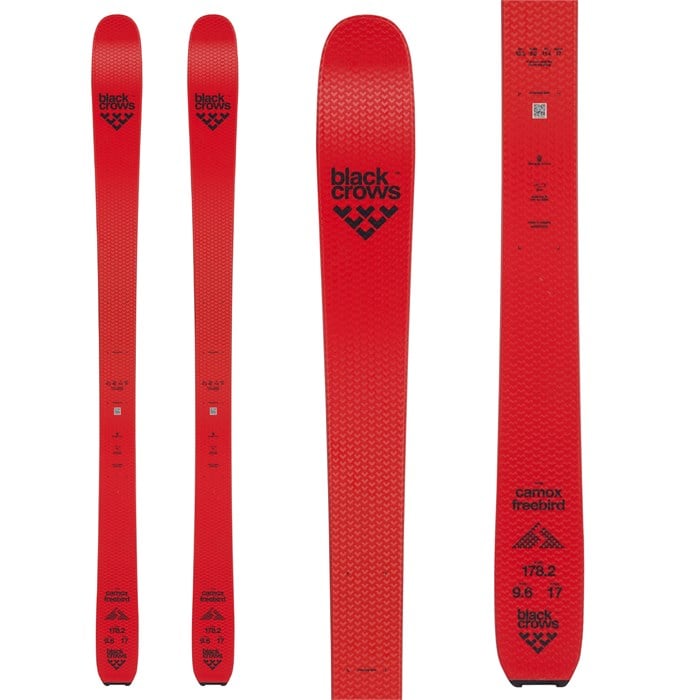 Ever since their introduction, these orange sticks have made their way into the New England backcountry scene. There is a good reason for their popularity. Most backcountry skis are so weight focused that the downhill performance, if any, is completely forgotten and can ruin a well deserved descent. With the Camox Freebird, the Paulownia wood core creates a snappy and responsive feedback while shedding the pounds and making the way up much easier. Tip rocker and tapered sidecut also make these skis a dream in tight glades where quick pivoting is required. This is an amazing option for those looking to skin up their local resort, area, or the high peaks of the White Mountains. We recommend pairing this ski with a lightweight backcountry binding for optimal performance for both ascending and descending. 
Balling on a budget? The Wingman will get you where you need to be without draining your wallet. This ski is packed with features, like early rise rocker, titanal laminate and an included binding. Groomers will feel like a dream with smooth turn initiation and when the going get tough and icy, the Wingman has your back with great edge grip. While this ski is the budget option on our list, it is no slouch. We continue to be impressed every year with this ski and even the most accomplished of skiers will have a smile on their face after a day on the Wingman.