Ski for Less | How to Save Money on Lift Tickets in 2023
It is no surprise that skiing and snowboarding can be an expensive activity. Lift tickets are no exception to this. Currently there are over ten resorts in the United States with single-day lift tickets over $200!  There are many ways to avoid spending more than you have to when going skiing though. Below you will find a comprehensive guide to how to take advantage of the best ski deals in 2023. 
Most expensive Lift Tickets 2023
The following figures represent the highest possible lift ticket cost for the given resort. 
Skiing and snowboarding are two of the most popular winter sports in the United States. With more than half of the country covered with snow and an average of 100 million skiers and snowboarders each year, it's no wonder that these sports have become so popular. With ticket prices like the ones above though, many skiers and riders will have a harder time affording trips to the mountain in coming seasons. 
Luckily, there are ways you can save money on lift tickets and still go skiing whenever you want! Here are some tips on how to save money on ski lift tickets:
Buy in advance
The earlier you buy your tickets, the better deal you will receive. Many resorts offer discounts if you buy early or purchase your pass in bulk (more than one day). For example, Killington offers 20-25% off regular priced tickets if purchased at least seven days in advance of arrival date.
Skiing at Vail Resorts properties including Breckenridge, Keystone and Arapahoe Basin will also get you 20% off regular price tickets if purchased at least 10 days in advance of arrival date. Purchase online or over the phone as opposed to buying from a window at the resort itself as this often results in discounted rates as well as free shipping options for certain destinations. 
There are also third party websites such as liftopia.com  that will offer discounts on lift tickets when purchased in advance. In general, the discount will be greater the further out you purchase tickets. It pays to plan ahead! 
Discounted Lift Ticket Websites:
Liftopia - https://www.liftopia.com/
Ski New Hampshire - https://www.skinh.com/ski-nh-lift-ticket-packages
Ski Central - https://www.skicentral.com/lift-ticket-discounts.html
Look into getting a season pass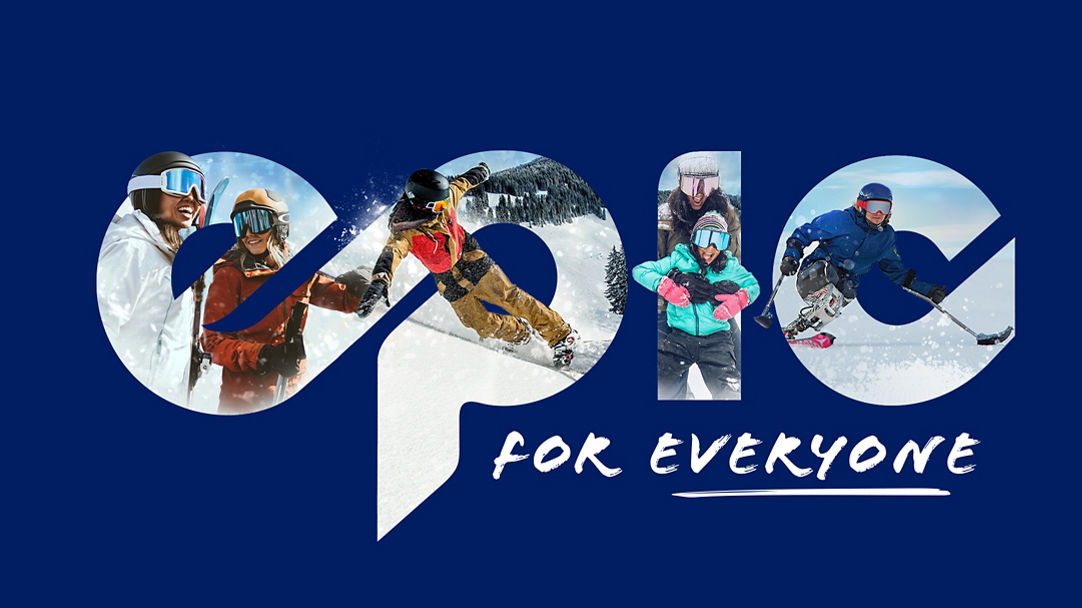 Buy a season pass. One of the easiest ways to save money on lift tickets in 2023 is by purchasing a season pass for the ski resort or area that you plan on visiting most often. These passes typically cost between $500 and $1,000, but they provide unlimited access to the lifts at that resort for an entire season — sometimes as long as 12 months! So if you're planning on going skiing or snowboarding more than once this winter, buying a season pass can be a great way to save some cash. The alternative is to get a collective pass that covers a broad variety of ski resorts. Here are some examples of season passes and their pricing:
The Epic pass has a variety of different tiers that will cover unlimited access, national access, or regional access. The cost of the pass you select will depend on how many mountains you are allowed access to and the restrictions placed on certain days. Some passes may exclude holidays or weekends so be sure to double-check before purchasing. There are also discounts on passes if you purchase ahead of time in the spring. 
Ikon Pass | Unlimited access $1,079
The Ikon Pass is one of the best value for skiers and riders because it offers unlimited access to more than 30 resorts across the country. Annually, Ikon sells over one million passes so its no surprise that many skiers and riders are seeing the benefit of a season pass. While the price is a bit steeper than the Epic, it will pay for itself after only a handful of days at one of the participating resorts. 
Indy Pass | 2 days at 126 resorts $369 
 The Indy Pass is easily the best value in the industry right now. At under $400 dollars, you get over 250 days of skiing or riding at 120+ resorts. Some mountains that are on the pass are Cannon, Waterville Valley, Jay Peak, Mt Hood Meadows, Powder Mountain, and more. In addition to getting a great deal, purchasing the pass supports independently owned ski resorts that feel the impact of economic events more than some of the larger ski conglomerates. 
Teton Gravity Research made a short film called In Pursuit of Soul that documents the  many indy resorts across the US. 
Get a part-time job in the ski industry
Have some free time? Working in the ski industry gives you access to deals on lift tickets and cool new gear. Many mountains will provide a season pass to its employees to use outside of working hours.
Don't live near a ski mountain? Ski shops or outdoor retailers often provide lift ticket deals to employees who can provide proof of employment. In addition to deals, you can learn more about how mountain operations work and get a different outlook on the ski industry as a whole. For job postings you can check websites like Indeed and ZipRecruiter.  
What are ways that you save money on skiing and snowboarding? Leave a comment with what pass you used this season or ways you navigate rising lift ticket prices.